');mask-image:url('data:image/svg+xml;utf8,');mask-mode:alpha;-webkit-mask-repeat:no-repeat;mask-repeat:no-repeat;-webkit-mask-size:contain;mask-size:contain;-webkit-mask-position:center;mask-position:center;border-radius:0}}.wp-block-latest-comments__comment{line-height:1.1;list-style:none;margin-bottom:1em}.has-avatars .wp-block-latest-comments__comment{min-height:2.25em;list-style:none}.has-avatars .wp-block-latest-comments__comment .wp-block-latest-comments__comment-excerpt,.has-avatars .wp-block-latest-comments__comment .wp-block-latest-comments__comment-meta{margin-left:3.25em}.has-dates .wp-block-latest-comments__comment,.has-excerpts .wp-block-latest-comments__comment{line-height:1.5}.wp-block-latest-comments__comment-excerpt p{font-size:.875em;line-height:1.8;margin:.36em 0 1.4em}.wp-block-latest-comments__comment-date{display:block;font-size:.75em}.wp-block-latest-comments .avatar,.wp-block-latest-comments__comment-avatar{border-radius:1.5em;display:block;float:left;height:2.5em;margin-right:.75em;width:2.5em}.wp-block-latest-posts.alignleft{margin-right:2em}.wp-block-latest-posts.alignright{margin-left:2em}.wp-block-latest-posts.wp-block-latest-posts__list{list-style:none}.wp-block-latest-posts.wp-block-latest-posts__list li{clear:both}.wp-block-latest-posts.is-grid{display:flex;flex-wrap:wrap;padding:0}.wp-block-latest-posts.is-grid li{margin:0 1.25em 1.25em 0;width:100%}@media (min-width:600px){.wp-block-latest-posts.columns-2 li{width:calc(50% - .625em)}.wp-block-latest-posts.columns-2 li:nth-child(2n){margin-right:0}.wp-block-latest-posts.columns-3 li{width:calc(33.33333% - .83333em)}.wp-block-latest-posts.columns-3 li:nth-child(3n){margin-right:0}.wp-block-latest-posts.columns-4 li{width:calc(25% - .9375em)}.wp-block-latest-posts.columns-4 li:nth-child(4n){margin-right:0}.wp-block-latest-posts.columns-5 li{width:calc(20% - 1em)}.wp-block-latest-posts.columns-5 li:nth-child(5n){margin-right:0}.wp-block-latest-posts.columns-6 li{width:calc(16.66667% - 1.04167em)}.wp-block-latest-posts.columns-6 li:nth-child(6n){margin-right:0}}.wp-block-latest-posts__post-author,.wp-block-latest-posts__post-date{display:block;color:#555;font-size:.8125em}.wp-block-latest-posts__post-excerpt{margin-top:.5em;margin-bottom:1em}.wp-block-latest-posts__featured-image a{display:inline-block}.wp-block-latest-posts__featured-image img{height:auto;width:auto}.wp-block-latest-posts__featured-image.alignleft{margin-right:1em}.wp-block-latest-posts__featured-image.alignright{margin-left:1em}.wp-block-latest-posts__featured-image.aligncenter{margin-bottom:1em;text-align:center}.block-editor-image-alignment-control__row .components-base-control__field{display:flex;justify-content:space-between;align-items:center}.block-editor-image-alignment-control__row .components-base-control__field .components-base-control__label{margin-bottom:0}ol.has-background,ul.has-background{padding:1.25em 2.375em}.wp-block-media-text{ /*!rtl:begin:ignore*/direction:ltr; /*!rtl:end:ignore*/display:-ms-grid;display:grid;-ms-grid-columns:50% 1fr;grid-template-columns:50% 1fr;-ms-grid-rows:auto;grid-template-rows:auto}.wp-block-media-text.has-media-on-the-right{-ms-grid-columns:1fr 50%;grid-template-columns:1fr 50%}.wp-block-media-text.is-vertically-aligned-top .wp-block-media-text__content,.wp-block-media-text.is-vertically-aligned-top .wp-block-media-text__media{-ms-grid-row-align:start;align-self:start}.wp-block-media-text.is-vertically-aligned-center .wp-block-media-text__content,.wp-block-media-text.is-vertically-aligned-center .wp-block-media-text__media,.wp-block-media-text .wp-block-media-text__content,.wp-block-media-text .wp-block-media-text__media{-ms-grid-row-align:center;align-self:center}.wp-block-media-text.is-vertically-aligned-bottom .wp-block-media-text__content,.wp-block-media-text.is-vertically-aligned-bottom .wp-block-media-text__media{-ms-grid-row-align:end;align-self:end}.wp-block-media-text .wp-block-media-text__media{ /*!rtl:begin:ignore*/-ms-grid-column:1;grid-column:1;-ms-grid-row:1;grid-row:1; /*!rtl:end:ignore*/margin:0}.wp-block-media-text .wp-block-media-text__content{direction:ltr; /*!rtl:begin:ignore*/-ms-grid-column:2;grid-column:2;-ms-grid-row:1;grid-row:1; /*!rtl:end:ignore*/padding:0 8%;word-break:break-word}.wp-block-media-text.has-media-on-the-right .wp-block-media-text__media{ /*!rtl:begin:ignore*/-ms-grid-column:2;grid-column:2;-ms-grid-row:1;grid-row:1 /*!rtl:end:ignore*/}.wp-block-media-text.has-media-on-the-right .wp-block-media-text__content{ /*!rtl:begin:ignore*/-ms-grid-column:1;grid-column:1;-ms-grid-row:1;grid-row:1 /*!rtl:end:ignore*/}.wp-block-media-text__media img,.wp-block-media-text__media video{max-width:unset;width:100%;vertical-align:middle}.wp-block-media-text.is-image-fill figure.wp-block-media-text__media{height:100%;min-height:250px;background-size:cover}.wp-block-media-text.is-image-fill figure.wp-block-media-text__media>img{position:absolute;width:1px;height:1px;padding:0;margin:-1px;overflow:hidden;clip:rect(0,0,0,0);border:0}@media (max-width:600px){.wp-block-media-text.is-stacked-on-mobile{-ms-grid-columns:100%!important;grid-template-columns:100%!important}.wp-block-media-text.is-stacked-on-mobile .wp-block-media-text__media{-ms-grid-column:1;grid-column:1;-ms-grid-row:1;grid-row:1}.wp-block-media-text.is-stacked-on-mobile .wp-block-media-text__content{-ms-grid-column:1;grid-column:1;-ms-grid-row:2;grid-row:2}}.wp-block-navigation:not(.has-background) .wp-block-navigation__container .wp-block-navigation-link:not(.has-text-color){color:#1e1e1e}.wp-block-navigation:not(.has-background) .wp-block-navigation__container .wp-block-navigation__container{background-color:#fff}.items-justified-left>ul{justify-content:flex-start}.items-justified-center>ul{justify-content:center}.items-justified-right>ul{justify-content:flex-end}.wp-block-navigation-link{display:flex;align-items:center;position:relative;margin:0}.wp-block-navigation-link .wp-block-navigation__container:empty{display:none}.wp-block-navigation__container{list-style:none;margin:0;padding-left:0;display:flex;flex-wrap:wrap}.is-vertical .wp-block-navigation__container{display:block}.has-child>.wp-block-navigation-link__content{padding-right:.5em}.has-child .wp-block-navigation__container{border:1px solid rgba(0,0,0,.15);background-color:inherit;color:inherit;position:absolute;left:0;top:100%;width:-webkit-fit-content;width:-moz-fit-content;width:fit-content;z-index:2;opacity:0;transition:opacity .1s linear;visibility:hidden}.has-child .wp-block-navigation__container>.wp-block-navigation-link>.wp-block-navigation-link__content{flex-grow:1}.has-child .wp-block-navigation__container>.wp-block-navigation-link>.wp-block-navigation-link__submenu-icon{padding-right:.5em}@media (min-width:782px){.has-child .wp-block-navigation__container{left:1.5em}.has-child .wp-block-navigation__container .wp-block-navigation__container{left:100%;top:-1px}.has-child .wp-block-navigation__container .wp-block-navigation__container:before{content:"";position:absolute;right:100%;height:100%;display:block;width:.5em;background:transparent}.has-child .wp-block-navigation__container .wp-block-navigation-link__submenu-icon svg{transform:rotate(0)}}.has-child:hover{cursor:pointer}.has-child:hover>.wp-block-navigation__container{visibility:visible;opacity:1;display:flex;flex-direction:column}.has-child:focus-within{cursor:pointer}.has-child:focus-within>.wp-block-navigation__container{visibility:visible;opacity:1;display:flex;flex-direction:column}.wp-block-navigation-link__content{color:inherit;text-decoration:none;padding:.5em 1em}.wp-block-navigation-link__content+.wp-block-navigation-link__content{padding-top:0}.has-text-color .wp-block-navigation-link__content{color:inherit}.wp-block-navigation-link__label{word-break:normal;overflow-wrap:break-word}.wp-block-navigation-link__submenu-icon{height:inherit;padding:.375em 1em .375em 0}.wp-block-navigation-link__submenu-icon svg{fill:currentColor}@media (min-width:782px){.wp-block-navigation-link__submenu-icon svg{transform:rotate(90deg)}}.is-small-text{font-size:.875em}.is-regular-text{font-size:1em}.is-large-text{font-size:2.25em}.is-larger-text{font-size:3em}.has-drop-cap:not(:focus):first-letter{float:left;font-size:8.4em;line-height:.68;font-weight:100;margin:.05em .1em 0 0;text-transform:uppercase;font-style:normal}p.has-background{padding:1.25em 2.375em}p.has-text-color a{color:inherit}.wp-block-post-author{display:flex;flex-wrap:wrap}.wp-block-post-author__byline{width:100%;margin-top:0;margin-bottom:0;font-size:.5em}.wp-block-post-author__avatar{margin-right:1em}.wp-block-post-author__bio{margin-bottom:.7em;font-size:.7em}.wp-block-post-author__content{flex-grow:1;flex-basis:0}.wp-block-post-author__name{font-weight:700;margin:0}.wp-block-pullquote{padding:3em 0;margin-left:0;margin-right:0;text-align:center}.wp-block-pullquote.alignleft,.wp-block-pullquote.alignright{max-width:290px}.wp-block-pullquote.alignleft p,.wp-block-pullquote.alignright p{font-size:1.25em}.wp-block-pullquote p{font-size:1.75em;line-height:1.6}.wp-block-pullquote cite,.wp-block-pullquote footer{position:relative}.wp-block-pullquote .has-text-color a{color:inherit}.wp-block-pullquote:not(.is-style-solid-color){background:none}.wp-block-pullquote.is-style-solid-color{border:none}.wp-block-pullquote.is-style-solid-color blockquote{margin-left:auto;margin-right:auto;text-align:left;max-width:60%}.wp-block-pullquote.is-style-solid-color blockquote p{margin-top:0;margin-bottom:0;font-size:2em}.wp-block-pullquote.is-style-solid-color blockquote cite{text-transform:none;font-style:normal}.wp-block-pullquote cite{color:inherit}.wp-block-quote.is-large,.wp-block-quote.is-style-large{margin-bottom:1em;padding:0 1em}.wp-block-quote.is-large p,.wp-block-quote.is-style-large p{font-size:1.5em;font-style:italic;line-height:1.6}.wp-block-quote.is-large cite,.wp-block-quote.is-large footer,.wp-block-quote.is-style-large cite,.wp-block-quote.is-style-large footer{font-size:1.125em;text-align:right}.wp-block-rss.alignleft{margin-right:2em}.wp-block-rss.alignright{margin-left:2em}.wp-block-rss.is-grid{display:flex;flex-wrap:wrap;padding:0;list-style:none}.wp-block-rss.is-grid li{margin:0 1em 1em 0;width:100%}@media (min-width:600px){.wp-block-rss.columns-2 li{width:calc(50% - 1em)}.wp-block-rss.columns-3 li{width:calc(33.33333% - 1em)}.wp-block-rss.columns-4 li{width:calc(25% - 1em)}.wp-block-rss.columns-5 li{width:calc(20% - 1em)}.wp-block-rss.columns-6 li{width:calc(16.66667% - 1em)}}.wp-block-rss__item-author,.wp-block-rss__item-publish-date{display:block;color:#555;font-size:.8125em}.wp-block-search .wp-block-search__inside-wrapper{display:flex;flex:auto;flex-wrap:nowrap;max-width:100%}.wp-block-search .wp-block-search__label{width:100%}.wp-block-search .wp-block-search__input{flex-grow:1;min-width:3em;border:1px solid #949494}.wp-block-search .wp-block-search__button{margin-left:.625em;word-break:normal}.wp-block-search .wp-block-search__button svg{min-width:1.5em;min-height:1.5em}.wp-block-search.wp-block-search__button-only .wp-block-search__button{margin-left:0}.wp-block-search.wp-block-search__button-inside .wp-block-search__inside-wrapper{padding:4px;border:1px solid #949494}.wp-block-search.wp-block-search__button-inside .wp-block-search__inside-wrapper .wp-block-search__input{border-radius:0;border:none;padding:0 0 0 .25em}.wp-block-search.wp-block-search__button-inside .wp-block-search__inside-wrapper .wp-block-search__input:focus{outline:none}.wp-block-search.wp-block-search__button-inside .wp-block-search__inside-wrapper .wp-block-search__button{padding:.125em .5em}.wp-block-separator.is-style-wide{border-bottom-width:1px}.wp-block-separator.is-style-dots{background:none!important;border:none;text-align:center;max-width:none;line-height:1;height:auto}.wp-block-separator.is-style-dots:before{content:"\00b7 \00b7 \00b7";color:currentColor;font-size:1.5em;letter-spacing:2em;padding-left:2em;font-family:serif}.wp-block-custom-logo .aligncenter{display:table}.wp-block-social-links{display:flex;flex-wrap:wrap;justify-content:flex-start;padding-left:0;padding-right:0;text-indent:0;margin-left:0}.wp-block-social-links .wp-social-link a,.wp-block-social-links .wp-social-link a:hover{text-decoration:none;border-bottom:0;box-shadow:none}.wp-social-link{display:block;width:36px;height:36px;border-radius:9999px;margin:0 8px 8px 0;transition:transform .1s ease}@media (prefers-reduced-motion:reduce){.wp-social-link{transition-duration:0s}}.wp-social-link a{padding:6px;display:block;line-height:0;transition:transform .1s ease}.wp-social-link a,.wp-social-link a:active,.wp-social-link a:hover,.wp-social-link a:visited,.wp-social-link svg{color:currentColor;fill:currentColor}.wp-social-link:hover{transform:scale(1.1)}.wp-block-social-links.aligncenter{justify-content:center;display:flex}.wp-block-social-links:not(.is-style-logos-only) .wp-social-link{background-color:#f0f0f0;color:#444}.wp-block-social-links:not(.is-style-logos-only) .wp-social-link-amazon{background-color:#f90;color:#fff}.wp-block-social-links:not(.is-style-logos-only) .wp-social-link-bandcamp{background-color:#1ea0c3;color:#fff}.wp-block-social-links:not(.is-style-logos-only) .wp-social-link-behance{background-color:#0757fe;color:#fff}.wp-block-social-links:not(.is-style-logos-only) .wp-social-link-codepen{background-color:#1e1f26;color:#fff}.wp-block-social-links:not(.is-style-logos-only) .wp-social-link-deviantart{background-color:#02e49b;color:#fff}.wp-block-social-links:not(.is-style-logos-only) .wp-social-link-dribbble{background-color:#e94c89;color:#fff}.wp-block-social-links:not(.is-style-logos-only) .wp-social-link-dropbox{background-color:#4280ff;color:#fff}.wp-block-social-links:not(.is-style-logos-only) .wp-social-link-etsy{background-color:#f45800;color:#fff}.wp-block-social-links:not(.is-style-logos-only) .wp-social-link-facebook{background-color:#1778f2;color:#fff}.wp-block-social-links:not(.is-style-logos-only) .wp-social-link-fivehundredpx{background-color:#000;color:#fff}.wp-block-social-links:not(.is-style-logos-only) .wp-social-link-flickr{background-color:#0461dd;color:#fff}.wp-block-social-links:not(.is-style-logos-only) .wp-social-link-foursquare{background-color:#e65678;color:#fff}.wp-block-social-links:not(.is-style-logos-only) .wp-social-link-github{background-color:#24292d;color:#fff}.wp-block-social-links:not(.is-style-logos-only) .wp-social-link-goodreads{background-color:#eceadd;color:#382110}.wp-block-social-links:not(.is-style-logos-only) .wp-social-link-google{background-color:#ea4434;color:#fff}.wp-block-social-links:not(.is-style-logos-only) .wp-social-link-instagram{background-color:#f00075;color:#fff}.wp-block-social-links:not(.is-style-logos-only) .wp-social-link-lastfm{background-color:#e21b24;color:#fff}.wp-block-social-links:not(.is-style-logos-only) .wp-social-link-linkedin{background-color:#0d66c2;color:#fff}.wp-block-social-links:not(.is-style-logos-only) .wp-social-link-mastodon{background-color:#3288d4;color:#fff}.wp-block-social-links:not(.is-style-logos-only) .wp-social-link-medium{background-color:#02ab6c;color:#fff}.wp-block-social-links:not(.is-style-logos-only) .wp-social-link-meetup{background-color:#f6405f;color:#fff}.wp-block-social-links:not(.is-style-logos-only) .wp-social-link-pinterest{background-color:#e60122;color:#fff}.wp-block-social-links:not(.is-style-logos-only) .wp-social-link-pocket{background-color:#ef4155;color:#fff}.wp-block-social-links:not(.is-style-logos-only) .wp-social-link-reddit{background-color:#fe4500;color:#fff}.wp-block-social-links:not(.is-style-logos-only) .wp-social-link-skype{background-color:#0478d7;color:#fff}.wp-block-social-links:not(.is-style-logos-only) .wp-social-link-snapchat{background-color:#fefc00;color:#fff;stroke:#000}.wp-block-social-links:not(.is-style-logos-only) .wp-social-link-soundcloud{background-color:#ff5600;color:#fff}.wp-block-social-links:not(.is-style-logos-only) .wp-social-link-spotify{background-color:#1bd760;color:#fff}.wp-block-social-links:not(.is-style-logos-only) .wp-social-link-tumblr{background-color:#011835;color:#fff}.wp-block-social-links:not(.is-style-logos-only) .wp-social-link-twitch{background-color:#6440a4;color:#fff}.wp-block-social-links:not(.is-style-logos-only) .wp-social-link-twitter{background-color:#1da1f2;color:#fff}.wp-block-social-links:not(.is-style-logos-only) .wp-social-link-vimeo{background-color:#1eb7ea;color:#fff}.wp-block-social-links:not(.is-style-logos-only) .wp-social-link-vk{background-color:#4680c2;color:#fff}.wp-block-social-links:not(.is-style-logos-only) .wp-social-link-wordpress{background-color:#3499cd;color:#fff}.wp-block-social-links:not(.is-style-logos-only) .wp-social-link-yelp{background-color:#d32422;color:#fff}.wp-block-social-links:not(.is-style-logos-only) .wp-social-link-youtube{background-color:red;color:#fff}.wp-block-social-links.is-style-logos-only .wp-social-link{background:none;padding:4px}.wp-block-social-links.is-style-logos-only .wp-social-link svg{width:28px;height:28px}.wp-block-social-links.is-style-logos-only .wp-social-link-amazon{color:#f90}.wp-block-social-links.is-style-logos-only .wp-social-link-bandcamp{color:#1ea0c3}.wp-block-social-links.is-style-logos-only .wp-social-link-behance{color:#0757fe}.wp-block-social-links.is-style-logos-only .wp-social-link-codepen{color:#1e1f26}.wp-block-social-links.is-style-logos-only .wp-social-link-deviantart{color:#02e49b}.wp-block-social-links.is-style-logos-only .wp-social-link-dribbble{color:#e94c89}.wp-block-social-links.is-style-logos-only .wp-social-link-dropbox{color:#4280ff}.wp-block-social-links.is-style-logos-only .wp-social-link-etsy{color:#f45800}.wp-block-social-links.is-style-logos-only .wp-social-link-facebook{color:#1778f2}.wp-block-social-links.is-style-logos-only .wp-social-link-fivehundredpx{color:#000}.wp-block-social-links.is-style-logos-only .wp-social-link-flickr{color:#0461dd}.wp-block-social-links.is-style-logos-only .wp-social-link-foursquare{color:#e65678}.wp-block-social-links.is-style-logos-only .wp-social-link-github{color:#24292d}.wp-block-social-links.is-style-logos-only .wp-social-link-goodreads{color:#382110}.wp-block-social-links.is-style-logos-only .wp-social-link-google{color:#ea4434}.wp-block-social-links.is-style-logos-only .wp-social-link-instagram{color:#f00075}.wp-block-social-links.is-style-logos-only .wp-social-link-lastfm{color:#e21b24}.wp-block-social-links.is-style-logos-only .wp-social-link-linkedin{color:#0d66c2}.wp-block-social-links.is-style-logos-only .wp-social-link-mastodon{color:#3288d4}.wp-block-social-links.is-style-logos-only .wp-social-link-medium{color:#02ab6c}.wp-block-social-links.is-style-logos-only .wp-social-link-meetup{color:#f6405f}.wp-block-social-links.is-style-logos-only .wp-social-link-pinterest{color:#e60122}.wp-block-social-links.is-style-logos-only .wp-social-link-pocket{color:#ef4155}.wp-block-social-links.is-style-logos-only .wp-social-link-reddit{color:#fe4500}.wp-block-social-links.is-style-logos-only .wp-social-link-skype{color:#0478d7}.wp-block-social-links.is-style-logos-only .wp-social-link-snapchat{color:#fff;stroke:#000}.wp-block-social-links.is-style-logos-only .wp-social-link-soundcloud{color:#ff5600}.wp-block-social-links.is-style-logos-only .wp-social-link-spotify{color:#1bd760}.wp-block-social-links.is-style-logos-only .wp-social-link-tumblr{color:#011835}.wp-block-social-links.is-style-logos-only .wp-social-link-twitch{color:#6440a4}.wp-block-social-links.is-style-logos-only .wp-social-link-twitter{color:#1da1f2}.wp-block-social-links.is-style-logos-only .wp-social-link-vimeo{color:#1eb7ea}.wp-block-social-links.is-style-logos-only .wp-social-link-vk{color:#4680c2}.wp-block-social-links.is-style-logos-only .wp-social-link-wordpress{color:#3499cd}.wp-block-social-links.is-style-logos-only .wp-social-link-yelp{background-color:#d32422;color:#fff}.wp-block-social-links.is-style-logos-only .wp-social-link-youtube{color:red}.wp-block-social-links.is-style-pill-shape .wp-social-link{width:auto}.wp-block-social-links.is-style-pill-shape .wp-social-link a{padding-left:16px;padding-right:16px}.wp-block-spacer{clear:both}p.wp-block-subhead{font-size:1.1em;font-style:italic;opacity:.75}.wp-block-table{overflow-x:auto}.wp-block-table table{width:100%}.wp-block-table .has-fixed-layout{table-layout:fixed;width:100%}.wp-block-table .has-fixed-layout td,.wp-block-table .has-fixed-layout th{word-break:break-word}.wp-block-table.aligncenter,.wp-block-table.alignleft,.wp-block-table.alignright{display:table;width:auto}.wp-block-table.aligncenter td,.wp-block-table.aligncenter th,.wp-block-table.alignleft td,.wp-block-table.alignleft th,.wp-block-table.alignright td,.wp-block-table.alignright th{word-break:break-word}.wp-block-table .has-subtle-light-gray-background-color{background-color:#f3f4f5}.wp-block-table .has-subtle-pale-green-background-color{background-color:#e9fbe5}.wp-block-table .has-subtle-pale-blue-background-color{background-color:#e7f5fe}.wp-block-table .has-subtle-pale-pink-background-color{background-color:#fcf0ef}.wp-block-table.is-style-stripes{border-spacing:0;border-collapse:inherit;background-color:transparent;border-bottom:1px solid #f0f0f0}.wp-block-table.is-style-stripes tbody tr:nth-child(odd){background-color:#f0f0f0}.wp-block-table.is-style-stripes.has-subtle-light-gray-background-color tbody tr:nth-child(odd){background-color:#f3f4f5}.wp-block-table.is-style-stripes.has-subtle-pale-green-background-color tbody tr:nth-child(odd){background-color:#e9fbe5}.wp-block-table.is-style-stripes.has-subtle-pale-blue-background-color tbody tr:nth-child(odd){background-color:#e7f5fe}.wp-block-table.is-style-stripes.has-subtle-pale-pink-background-color tbody tr:nth-child(odd){background-color:#fcf0ef}.wp-block-table.is-style-stripes td,.wp-block-table.is-style-stripes th{border-color:transparent}.wp-block-text-columns,.wp-block-text-columns.aligncenter{display:flex}.wp-block-text-columns .wp-block-column{margin:0 1em;padding:0}.wp-block-text-columns .wp-block-column:first-child{margin-left:0}.wp-block-text-columns .wp-block-column:last-child{margin-right:0}.wp-block-text-columns.columns-2 .wp-block-column{width:50%}.wp-block-text-columns.columns-3 .wp-block-column{width:33.33333%}.wp-block-text-columns.columns-4 .wp-block-column{width:25%}.wp-block-video{margin-left:0;margin-right:0}.wp-block-video video{max-width:100%}@supports ((position:-webkit-sticky) or (position:sticky)){.wp-block-video [poster]{object-fit:cover}}.wp-block-video.aligncenter{text-align:center}.wp-block-video figcaption{margin-top:.5em;margin-bottom:1em}.wp-block-post-featured-image a{display:inline-block}:root .has-pale-pink-background-color{background-color:#f78da7}:root .has-vivid-red-background-color{background-color:#cf2e2e}:root .has-luminous-vivid-orange-background-color{background-color:#ff6900}:root .has-luminous-vivid-amber-background-color{background-color:#fcb900}:root .has-light-green-cyan-background-color{background-color:#7bdcb5}:root .has-vivid-green-cyan-background-color{background-color:#00d084}:root .has-pale-cyan-blue-background-color{background-color:#8ed1fc}:root .has-vivid-cyan-blue-background-color{background-color:#0693e3}:root .has-vivid-purple-background-color{background-color:#9b51e0}:root .has-white-background-color{background-color:#fff}:root .has-very-light-gray-background-color{background-color:#eee}:root .has-cyan-bluish-gray-background-color{background-color:#abb8c3}:root .has-very-dark-gray-background-color{background-color:#313131}:root .has-black-background-color{background-color:#000}:root .has-pale-pink-color{color:#f78da7}:root .has-vivid-red-color{color:#cf2e2e}:root .has-luminous-vivid-orange-color{color:#ff6900}:root .has-luminous-vivid-amber-color{color:#fcb900}:root .has-light-green-cyan-color{color:#7bdcb5}:root .has-vivid-green-cyan-color{color:#00d084}:root .has-pale-cyan-blue-color{color:#8ed1fc}:root .has-vivid-cyan-blue-color{color:#0693e3}:root .has-vivid-purple-color{color:#9b51e0}:root .has-white-color{color:#fff}:root .has-very-light-gray-color{color:#eee}:root .has-cyan-bluish-gray-color{color:#abb8c3}:root .has-very-dark-gray-color{color:#313131}:root .has-black-color{color:#000}:root .has-vivid-cyan-blue-to-vivid-purple-gradient-background{background:linear-gradient(135deg,#0693e3,#9b51e0)}:root .has-vivid-green-cyan-to-vivid-cyan-blue-gradient-background{background:linear-gradient(135deg,#00d084,#0693e3)}:root .has-light-green-cyan-to-vivid-green-cyan-gradient-background{background:linear-gradient(135deg,#7adcb4,#00d082)}:root .has-luminous-vivid-amber-to-luminous-vivid-orange-gradient-background{background:linear-gradient(135deg,#fcb900,#ff6900)}:root .has-luminous-vivid-orange-to-vivid-red-gradient-background{background:linear-gradient(135deg,#ff6900,#cf2e2e)}:root .has-very-light-gray-to-cyan-bluish-gray-gradient-background{background:linear-gradient(135deg,#eee,#a9b8c3)}:root .has-cool-to-warm-spectrum-gradient-background{background:linear-gradient(135deg,#4aeadc,#9778d1 20%,#cf2aba 40%,#ee2c82 60%,#fb6962 80%,#fef84c)}:root .has-blush-light-purple-gradient-background{background:linear-gradient(135deg,#ffceec,#9896f0)}:root .has-blush-bordeaux-gradient-background{background:linear-gradient(135deg,#fecda5,#fe2d2d 50%,#6b003e)}:root .has-purple-crush-gradient-background{background:linear-gradient(135deg,#34e2e4,#4721fb 50%,#ab1dfe)}:root .has-luminous-dusk-gradient-background{background:linear-gradient(135deg,#ffcb70,#c751c0 50%,#4158d0)}:root .has-hazy-dawn-gradient-background{background:linear-gradient(135deg,#faaca8,#dad0ec)}:root .has-pale-ocean-gradient-background{background:linear-gradient(135deg,#fff5cb,#b6e3d4 50%,#33a7b5)}:root .has-electric-grass-gradient-background{background:linear-gradient(135deg,#caf880,#71ce7e)}:root .has-subdued-olive-gradient-background{background:linear-gradient(135deg,#fafae1,#67a671)}:root .has-atomic-cream-gradient-background{background:linear-gradient(135deg,#fdd79a,#004a59)}:root .has-nightshade-gradient-background{background:linear-gradient(135deg,#330968,#31cdcf)}:root .has-midnight-gradient-background{background:linear-gradient(135deg,#020381,#2874fc)}:root .has-link-color a{color:#00e;color:var(--wp--style--color--link,#00e)}.has-small-font-size{font-size:.8125em}.has-normal-font-size,.has-regular-font-size{font-size:1em}.has-medium-font-size{font-size:1.25em}.has-large-font-size{font-size:2.25em}.has-huge-font-size,.has-larger-font-size{font-size:2.625em}.has-text-align-center{text-align:center}.has-text-align-left{text-align:left}.has-text-align-right{text-align:right}#end-resizable-editor-section{display:none}.aligncenter{clear:both} .simplefavorite-button.active{opacity:.7}.simplefavorite-button.has-count{position:relative}.simplefavorite-button.preset{display:inline-block;-webkit-appearance:none;-moz-appearance:none;appearance:none;border:0;background:0 0;background-color:#fff;border:1px solid #ccc;-webkit-box-shadow:0px 0px 2px 0px rgba(0,0,0,.1),1px 1px 1px 0px rgba(0,0,0,.1);box-shadow:0px 0px 2px 0px rgba(0,0,0,.1),1px 1px 1px 0px rgba(0,0,0,.1);padding:.5em 1em .5em 2em;position:relative;-webkit-border-radius:2px;border-radius:2px;cursor:pointer;-webkit-transition:all .2s ease;-o-transition:all .2s ease;transition:all .2s ease}.simplefavorite-button.preset:active,.simplefavorite-button.preset:focus{outline:none}.simplefavorite-button.preset i{position:absolute;font-size:1.3em;left:.3em}.simplefavorite-button.preset:hover{background-color:#333;border-color:#333;color:#fff;-webkit-transition:all .2s ease;-o-transition:all .2s ease;transition:all .2s ease}.simplefavorite-button.preset.active{background-color:#333;color:#fff;border-color:#333;opacity:1}.simplefavorites-loading{margin-left:8px}.sf-icon-spinner-wrapper{display:inline-block;position:relative;min-width:1em;min-height:1em}.sf-icon-spinner{-webkit-animation:sf_rotate linear 2s infinite;animation:sf_rotate linear 2s infinite;position:absolute;top:.15em;left:0}@-webkit-keyframes sf_rotate{0%{-webkit-transform:rotate(0deg);transform:rotate(0deg);-webkit-transform-origin:center center;transform-origin:center center}50%{-webkit-transform:rotate(180deg);transform:rotate(180deg);-webkit-transform-origin:center center;transform-origin:center center}100%{-webkit-transform:rotate(360deg);transform:rotate(360deg);-webkit-transform-origin:center center;transform-origin:center center}}@keyframes sf_rotate{0%{-webkit-transform:rotate(0deg);transform:rotate(0deg);-webkit-transform-origin:center center;transform-origin:center center}50%{-webkit-transform:rotate(180deg);transform:rotate(180deg);-webkit-transform-origin:center center;transform-origin:center center}100%{-webkit-transform:rotate(360deg);transform:rotate(360deg);-webkit-transform-origin:center center;transform-origin:center center}}.favorites-list{list-style:none}.favorites-list li{zoom:1;border-top:1px solid rgba(0,0,0,.2);padding:.75em 0;margin:0}.favorites-list li:before,.favorites-list li:after{content:" ";display:table}.favorites-list li:after{clear:both}.favorites-list li img{float:left;margin-right:1em}.simplefavorites-modal-backdrop{position:fixed;width:0;height:0;background-color:rgba(0,0,0,.85);top:0;left:50%;z-index:998;opacity:0;-webkit-transition:opacity .2s ease;-o-transition:opacity .2s ease;transition:opacity .2s ease}.simplefavorites-modal-backdrop.active{width:100%;height:100%;left:0;opacity:1;-webkit-transition:opacity .2s ease;-o-transition:opacity .2s ease;transition:opacity .2s ease}.simplefavorites-modal-content{z-index:999;position:fixed;top:-200%;left:50%;width:50%;background-color:#fff;-webkit-border-radius:2px;border-radius:2px;-webkit-transform:translateX(-50%);-ms-transform:translateX(-50%);transform:translateX(-50%);-webkit-transition:all .2s ease;-o-transition:all .2s ease;transition:all .2s ease;-webkit-box-shadow:2px 2px 20px 0px rgba(51,51,51,.5);box-shadow:2px 2px 20px 0px rgba(51,51,51,.5)}.simplefavorites-modal-content.small{width:400px}.simplefavorites-modal-content.active{top:50px;-webkit-transition:all .2s ease;-o-transition:all .2s ease;transition:all .2s ease}.simplefavorites-modal-content.loading .modal-content-body{display:none}.simplefavorites-modal-content.loading .modal-content-loading{display:block}.simplefavorites-modal-content-body{padding:1em;max-height:300px;overflow:auto;zoom:1}.simplefavorites-modal-content-body:before,.simplefavorites-modal-content-body:after{content:" ";display:table}.simplefavorites-modal-content-body:after{clear:both}.simplefavorites-modal-content-body.no-padding{padding:0}.simplefavorites-modal-content-body.has-footer{padding-bottom:0}.simplefavorites-modal-content-interior{padding:1em;padding-bottom:0}.simplefavorites-modal-content-footer{zoom:1;padding:.7em;-webkit-border-radius:0 0 2px 2px;border-radius:0 0 2px 2px;background-color:rgba(51,51,51,.1)}.simplefavorites-modal-content-footer:before,.simplefavorites-modal-content-footer:after{content:" ";display:table}.simplefavorites-modal-content-footer:after{clear:both}.simplefavorites-button-consent-deny{float:left;opacity:.7}.simplefavorites-button-consent-accept{float:right}@media (max-width:767px){.simplefavorites-modal-content{width:90%}.simplefavorites-modal-content.active{top:20px}.simplefavorites-modal-content-body{height:300px;overflow-y:scroll;-webkit-overflow-scrolling:touch;overflow-x:hidden}}@media print{.simplefavorites-modal-backdrop,.simplefavorites-modal-content{display:none}}@font-face{font-family:'favorites';src:url(//www.parkjobs.info/wp-content/plugins/favorites/assets/css/fonts/favorites.eot)}@font-face{font-family:'favorites';src:url("data:application/x-font-ttf;charset=utf-8;base64,AAEAAAALAIAAAwAwT1MvMg8SBwcAAAC8AAAAYGNtYXClTaJoAAABHAAAAIxnYXNwAAAAEAAAAagAAAAIZ2x5Ztq6v+MAAAGwAAAEVGhlYWQN7PEkAAAGBAAAADZoaGVhB8IDzgAABjwAAAAkaG10eCoAAgwAAAZgAAAANGxvY2EE9AZcAAAGlAAAABxtYXhwABEAdQAABrAAAAAgbmFtZWwpt2EAAAbQAAABnnBvc3QAAwAAAAAIcAAAACAAAwPNAZAABQAAApkCzAAAAI8CmQLMAAAB6wAzAQkAAAAAAAAAAAAAAAAAAAABEAAAAAAAAAAAAAAAAAAAAABAAADqEAPA/8AAQAPAAEAAAAABAAAAAAAAAAAAAAAgAAAAAAADAAAAAwAAABwAAQADAAAAHAADAAEAAAAcAAQAcAAAABgAEAADAAgAAQAg5gHofeia6Nzo5ul76dnqEP/9//8AAAAAACDmAOh96Jro3Ojm6Xvp2eoQ//3//wAB/+MaBBeJF20XLBcjFo8WMhX8AAMAAQAAAAAAAAAAAAAAAAAAAAAAAAAAAAAAAAABAAH//wAPAAEAAAAAAAAAAAACAAA3OQEAAAAAAQAAAAAAAAAAAAIAADc5AQAAAAABAAAAAAAAAAAAAgAANzkBAAAAAAIAIP/2A+ADigARABsAAAEfATMPAR8BLwEPAT8BLwEzNxMDIQUDJQUDLQECADMN1oknDTOJJyaKNw0nidYQQHP+kwEmcAEqASZwASr+kwK9oy1jGi2jYxoaY6MtHWYtAWr+o9r+o9fXAV3XAwAAAAABACD/9gPgA4oACQAAAQ0BEyUFEyUhEwJzAW3+1nD+2v7WcP7aAW1zAi0D1/6j19MBXNcBXQAAAAEAVgAdA6oDKwAbAAAlJy4DNTQ+AjMyFhc+ATMyHgIVFA4CBwIAPlKHXzQkP1UyN2YjImY4MVY/JDRfhlMdOEt/dHE9MVY/JDIoKDIkP1YxPXF2f0sAAAADAFYAAQOqA1UAFQAhADsAAAE+ATU0JiMiBg8BJy4BIyIGFRQWHwEBMjY1NCYjIgYVFBYFHgEVFAYHAQ4BIyImJwEuATURNDYzITIWFwLgDxE+LBYnDyAeDyYXKz8PD7b+wBslJRsbJSUCwwwMDAz+1AweEhIeDP6ADAwxIwEsEh4MAR8PJhcrPw8PICAPDz8rFyYPtgIYJRsbJSUbGyXEDB4SEh4M/tQMDAwMAYAMHhIBLCIyDAwAAgAqACsD1gOBABwAIAAAAQczFRQGBwMOASMhIiY1ETQ2NwEXHgEdAQchMhYBETMRA9YCAgMDggkqG/6AIjQODAEYLgkJKgEOIjT8VKwCAQRSCRAH/tQXHTMjAaoSHgwBGi4JFg0OxDL+CAIA/gAAAAEA1gArAyoDKwAKAAABMhYVESUFETQ2MwLWIjL+1v7WMSMDKzQi/VaAgAKqIjQAAAIAIP/wBAADsAA6AHIAAAEuAScuAScuAScuAQcOAQcOAQcOAQcOARceARceARceARceATc+ATc+ATc+ATc+ATc6ATMyNjU8ATUxBw4BBw4BBw4BJy4BJy4BJy4BJy4BNz4BNz4BNz4BNz4BFx4BFx4BFx4BFx4BBzEcARUUFhcOAQcEAAEVFRQ5JCNULi1hMTFfLC1PISE0ERIQAQEUExM2ISJOKytaLi5ZKSlLHh8xEAkOAwECARslZhEzHx9JKChVKipTJyZFHR0sDw8OAQESEBEuHR5DJSVPJydNJCNAGhspDg0NASEYBQ8LAcAyYy0uUiIjNRISEQEBFRMUNyMiUS0sXi8vXCsrTSAgMhAREAEBFBISNCEgTCkZNBslGwEDAaooRx4eLhAPDwEBEhERMR4eRyYnUSkpUCUlQhwbKw4PDQEBERAQLRwcQSQjSyYBAwEZJAMaMxgAAAEAAP/ZBAADpwAKAAABJQsBDQEDJQUDJQQA/p6env6eAQA8ATwBPDwBAAIzMwFB/r8z+v6gpqYBYPoAAAEAAAAgBAADQAAFAAAJAScHCQEDYP4g4KABgAKAA0D+IOCg/oACgAABAAAAAQAAvj/AY18PPPUACwQAAAAAANVm1k8AAAAA1WbWTwAA/9kEAAOwAAAACAACAAAAAAAAAAEAAAPA/8AAAAQAAAAAAAQAAAEAAAAAAAAAAAAAAAAAAAANBAAAAAAAAAAAAAAAAgAAAAQAACAEAAAgBAAAVgQAAFYEAAAqBAAA1gQAACAEAAAABAAAAAAAAAAACgAUAB4AVgByAJ4A+gEyAUoB+AIWAioAAQAAAA0AcwADAAAAAAACAAAAAAAAAAAAAAAAAAAAAAAAAA4ArgABAAAAAAABAAkAAAABAAAAAAACAAcAcgABAAAAAAADAAkAPAABAAAAAAAEAAkAhwABAAAAAAAFAAsAGwABAAAAAAAGAAkAVwABAAAAAAAKABoAogADAAEECQABABIACQADAAEECQACAA4AeQADAAEECQADABIARQADAAEECQAEABIAkAADAAEECQAFABYAJgADAAEECQAGABIAYAADAAEECQAKADQAvGZhdm9yaXRlcwBmAGEAdgBvAHIAaQB0AGUAc1ZlcnNpb24gMS4wAFYAZQByAHMAaQBvAG4AIAAxAC4AMGZhdm9yaXRlcwBmAGEAdgBvAHIAaQB0AGUAc2Zhdm9yaXRlcwBmAGEAdgBvAHIAaQB0AGUAc1JlZ3VsYXIAUgBlAGcAdQBsAGEAcmZhdm9yaXRlcwBmAGEAdgBvAHIAaQB0AGUAc0ZvbnQgZ2VuZXJhdGVkIGJ5IEljb01vb24uAEYAbwBuAHQAIABnAGUAbgBlAHIAYQB0AGUAZAAgAGIAeQAgAEkAYwBvAE0AbwBvAG4ALgAAAAMAAAAAAAAAAAAAAAAAAAAAAAAAAAAAAAAAAAAAAAA=") format("truetype");font-weight:400;font-style:normal}[class^=sf-icon-],[class*=" sf-icon-"]{font-family:'favorites' !important;speak:none;font-style:normal;font-weight:400;font-variant:normal;text-transform:none;line-height:1;-webkit-font-smoothing:antialiased;-moz-osx-font-smoothing:grayscale}.sf-icon-spinner:before{content:"\e97b"}.sf-icon-favorite:before{content:"\e9d9"}.sf-icon-checkmark:before{content:"\ea10"}.sf-icon-bookmark:before{content:"\e8e6"}.sf-icon-love:before{content:"\e87d"}.sf-icon-wishlist:before{content:"\e89a"}.sf-icon-like:before{content:"\e8dc"}.sf-icon-star-empty:before{content:"\e600"}.sf-icon-star-full:before{content:"\e601"} .facetwp-facet{margin-bottom:40px}.facetwp-facet.is-loading{opacity:.6}.facetwp-overlay{position:absolute}.facetwp-pager-label{display:inline-block;margin-right:12px}.facetwp-page{display:inline-block;padding:0 4px;margin-right:6px;cursor:pointer}.facetwp-page.dots{cursor:default}.facetwp-page.active{font-weight:700;cursor:default}.facetwp-type-checkboxes .facetwp-depth{display:none}.facetwp-type-checkboxes .facetwp-depth.visible{display:inherit}.facetwp-checkbox{background:url(//www.parkjobs.info/wp-content/plugins/facetwp/assets/css/../images/checkbox.png) 0 50% no-repeat;background-size:14px 14px;margin-bottom:4px;padding-left:20px;cursor:pointer}.facetwp-checkbox.checked{background-image:url(//www.parkjobs.info/wp-content/plugins/facetwp/assets/css/../images/checkbox-on.png)}.facetwp-checkbox.disabled,.facetwp-radio.disabled{opacity:.4;cursor:default}.facetwp-checkbox .facetwp-expand{float:right}.facetwp-radio{background:url(//www.parkjobs.info/wp-content/plugins/facetwp/assets/css/../images/radio.png) 0 50% no-repeat;background-size:14px 14px;margin-bottom:4px;padding-left:20px;cursor:pointer}.facetwp-radio.checked{background-image:url(//www.parkjobs.info/wp-content/plugins/facetwp/assets/css/../images/radio-on.png)}.flatpickr-clear{text-align:center;padding:5px 0;cursor:pointer}.facetwp-type-fselect.is-loading{opacity:1}.facetwp-type-fselect.is-loading .fs-label-wrap,.facetwp-type-fselect.is-loading .fs-search,.facetwp-type-fselect.is-loading .fs-no-results,.facetwp-type-fselect.is-loading .fs-options{opacity:.6}.facetwp-type-fselect.is-loading .fs-option{cursor:wait}.facetwp-type-fselect .fs-wrap.fs-disabled .fs-option{opacity:.4;cursor:wait}.facetwp-type-fselect .fs-option .fs-option-label{white-space:nowrap}.facetwp-type-fselect .fs-option.d1 .fs-option-label{padding-left:20px}.facetwp-type-fselect .fs-option.d2 .fs-option-label{padding-left:40px}.facetwp-type-fselect .fs-option.d3 .fs-option-label{padding-left:60px}.facetwp-depth{margin-left:12px}.facetwp-link{cursor:pointer}.facetwp-link.checked{font-weight:700;cursor:default}.facetwp-toggle{cursor:pointer}.facetwp-seo,.facetwp-hidden{display:none}.facetwp-slider-wrap{padding-bottom:15px}.facetwp-slider-reset{border:1px solid #d9d9d9;border-radius:3px;background:#fff;box-shadow:inset 0 0 1px #fff,inset 0 1px 7px #ebebeb,0 3px 6px -3px #bbb;padding:4px 8px;cursor:pointer}.facetwp-input-wrap{display:inline-block;position:relative}.facetwp-facet input.facetwp-search,.facetwp-facet input.facetwp-location{margin:0;padding-right:30px;min-width:240px}.facetwp-icon{right:0;height:100%;line-height:1;position:absolute;cursor:pointer;opacity:.5}.facetwp-icon:before{display:inline-block;content:'';width:30px;height:100%;background:url(//www.parkjobs.info/wp-content/plugins/facetwp/assets/css/../images/icon-search.png) no-repeat;background-position:5px 50%;background-size:20px 20px}.location-results{position:absolute;background:#fff;border-left:1px solid #ddd;border-right:1px solid #ddd;overflow:hidden;width:100%}.location-result{font-size:11px;border-bottom:1px solid #ddd;padding:5px;cursor:pointer;overflow:hidden;text-overflow:ellipsis;white-space:nowrap;color:#888}.location-result:hover{background-color:#f8f8f8}.location-result.active{background-color:#ebf2fe}.location-result .result-main{font-size:13px;color:#222}.facetwp-icon.locate-me:before{background-image:url(//www.parkjobs.info/wp-content/plugins/facetwp/assets/css/../images/icon-locate.png)}.facetwp-icon.f-reset:before{background-image:url(//www.parkjobs.info/wp-content/plugins/facetwp/assets/css/../images/icon-close.png)}.facetwp-icon.f-loading:before{background-image:url(//www.parkjobs.info/wp-content/plugins/facetwp/assets/css/../images/loading.png);animation:spin .7s infinite linear}.location-attribution{border-bottom:1px solid #ddd;padding:5px}.powered-by-google{height:15px;background:url(//www.parkjobs.info/wp-content/plugins/facetwp/assets/css/../images/powered-by-google.png) top right no-repeat;background-size:auto 15px}.facetwp-stars{float:left;line-height:1;padding-right:4px;user-select:none}.facetwp-star{float:right;cursor:pointer;font-size:20px;color:#ccc}.facetwp-star:hover,.facetwp-star:hover~.facetwp-star,.facetwp-star.selected,.facetwp-star.selected~.facetwp-star{color:#000}.facetwp-star.selected:hover,.facetwp-star.selected:hover~.facetwp-star{color:red}@keyframes spin{from{transform:rotate(0deg)}to{transform:rotate(360deg)}}.facetwp-selections li{display:inline-block;line-height:1}.facetwp-selections .facetwp-selection-value{display:inline-block;margin-right:10px;cursor:pointer;padding-right:16px;background-image:url(//www.parkjobs.info/wp-content/plugins/facetwp/assets/css/../images/icon-close.png);background-size:12px 12px;background-repeat:no-repeat;background-position:right center}

Find your perfect park job
Find a job you love with the UK's #1 park job website.
Apply today.
Latest Jobs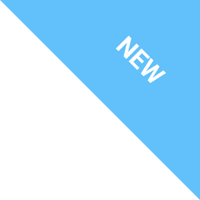 Trainee Park Manager
Energetic and motivated person offered the opportunity to learn our Holiday Park business from the ground up. Very much a…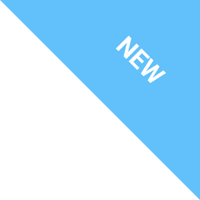 Seasonal Cleaning Operative
Penrhyn Bay Caravan Park is looking to appoint a suitably experienced individual to provide a wide range of cleaning duties…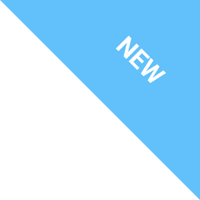 Chef/Cook
The successful candidate will take over the day to day running of our on site kitchen, located within the bar….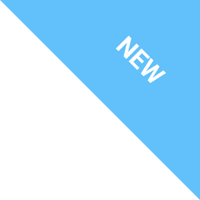 Warden Couple
We require a warden couple to work with us on our beautiful family run touring park within Thetford Forest. It…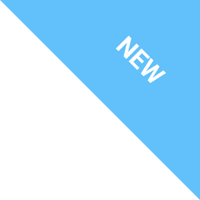 Cleaning & Grounds Assistants For 2021 (couple Required)
Park description: A small touring park, 2 acres in total with 50 touring & camping pitches. The park is kept…